Few of us would consider buying a used car without first having a mechanic look it over, or at least taking it out for a test drive. Yet that is exactly what many buyers do when buying a home.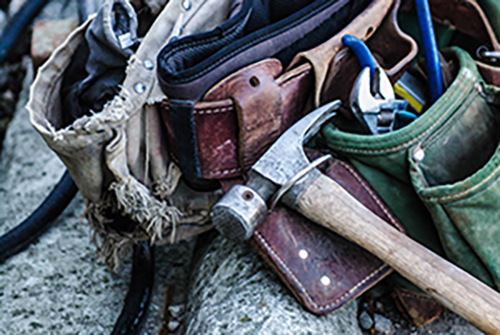 They often fail to have a professional home inspection performed on the home they are interested in, even though it is probably the largest and most important investment they will ever make.
Fortunately, there is a growing industry of home inspectors to fill this gap. Unless you are an expert, it is highly unlikely that you will catch a home's minor, or sometimes even major, problems during a typical house viewing. This is why it is important to obtain a professional unbiased second opinion before making such an important decision.
A good home inspector will give you an unbiased assessment of the structural and mechanical soundness of the home. He or she will identify any existing or potential problem areas, and give an overview of the condition of the foundation, basement, roof, windows, doors, walls, ceilings, floors, plumbing, electrical, heating & cooling systems. The best inspectors will also make suggestions on how to solve any problems they discover and give a general estimate of possible costs. A Home Inspection is the best way to 'test drive' your new home. It allows you to make your purchase with confidence. It avoids unpleasant surprises once the deal has closed, and it offers the chance to rethink or renegotiate an offer if serious concerns do arise.
When hiring a home inspector, make sure they are:
Well established and have experience as well as credentials.
Independent and unbiased. They should not have an affiliation with any firms that might create a conflict of interest.
Prepared to provide a thorough written report of their findings.
Reliable and stand behind their work. What warranties do they provide?
Members of a professional association, such as:

ASHI (American Society of Home Inspectors)
NANB (National Association of Home Builders)
ICBO (International Conference of Building Officials).
When an inspection uncovers something unexpected, it could save you from making a major mistake. Below are some of the more common problems found in a typical home inspection. While most of these problems are usually obvious and have already been reflected in the purchase price, a home inspection lets you know if your personal opinion of the structural condition of the property is correct.
Top 10 most common problems found by Home Inspectors:
Minor maintenance problems
Poor overall maintenance usually leads to a large range of problems that will require the new homeowner's attention. These can include everything from peeling paint to rotting decks.
Minor structural problems
These problems are typical in older homes, and can cover everything from cracked plaster to small movements in the foundation. While they are not likely to cause the house to fall down, they should be corrected before they become more serious.
Grading/drainage problems
In many parts of the United States this is a very common problem. Improper grading and drainage can often lead to damp or wet footings/basements. Correction can range from installing new roof gutters and downspouts to installing weeping tiles. It should be noted that sometimes simply re-grading the surrounding lawn to channel surface water away from the house is sufficient.
Older/insufficient electrical system
It is very common to find older homes with undersized services, aluminum wiring, knob-and-tub wiring or inadequate/poorly-renovated distribution systems. It is important to have these problems looked into since they are potentially dangerous.
Older/poorly installed plumbing
It is also very common to find plumbing problems in older homes. Repairs can range from a simple 10-minute fix to expensive replacement. It is a good idea to get an expert opinion.
Older/leaking roof
On average an asphalt roof lasts 15 to 20 years. It is difficult to estimate roof age accurately from the ground unless the roof is either very new or very close to the end of its lifespan. You also need to know how many layers are under it in order to determine if the roof needs to be completely stripped before installing the new shingles.
Older heating/cooling system
Older and poorly maintained heating/cooling systems are inefficient and could pose a serious safety and health risk. While replacement may seem expensive, the newer more efficient systems do reduce heating/cooling costs substantially, thus helping to recoup your investment.
Poor ventilation
Excessive moisture from un-vented bathrooms and cooking areas can damage plaster, promote the growth of mold and fungus, deteriorate windows and cause allergic reactions. These problems need to be corrected before the damage becomes excessive.
Excessive air leakage
Poor weather stripping, badly fitted doors, deteriorated caulking and poor attic seals all contribute to a cold and drafty home. Repairs are usually simple and inexpensive.
Environmental problems
These can include asbestos, formaldehyde, leaking underground oil tanks, nearby gas stations, contaminated drinking water, lead-based paint and radon gas. It is important to discuss these potential hazards with a professional and arrange for a specialized inspection if necessary.